$18 Adults/$7 Kids
plus tax
Single tickets to this concert available Monday, August 15.
View Seating Chart
Reynolds Auditorium
Sunday, Nov 6, 2017
3:00 p.m. (Lobby Fun at 2:00 p.m.)
Discovery Concert for Kids
Plan Your Experience
Reynolds Auditorium
301 N. Hawthorne Rd.
Winston-Salem, NC 27104
Share This Concert:
Toy Drive Concert
This is a toy drive concert to benefit The Salvation Army of Greater Winston-Salem. Please donate a toy and bring joy to a local child this year. Donated toys should be new and
not
gift-wrapped.
Thank you!
Sponsors: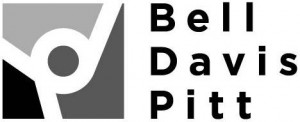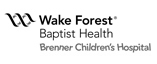 Fun Lobby Activities begin at 2:00pm!
Download the Educational Standards Overview for this performance.
Instrument Petting Zoo:
Hold, play and learn about your favorite orchestra instruments! Try your hand at the violin, cello, flute, oboe, clarinet, trumpet, trombone, and percussion instruments. Sponsored by
Winston-Salem Symphony Zookeepers.
Explore the vehicles and machinery of everyday heroes by having an up close and exciting experience with an ambulance, firetruck and police squad car … and donate a toy to benefit a child this holiday season! Sponsored by
Brenner Children's Hospital
, the
Winston-Salem Fire Department
, the
Winston-Salem Police Department
, and
The Salvation Army of Greater Winston-Salem
.
Explore the exciting scientific phenomenon behind each superhero's special powers,create and take home a special superhero themed craft, and meet a few of your favorite heroes and heroines. You can even help our friends at WFDD interview participants about their favorite superheroes! Sponsored by
SciWorks,
Sawtooth School for Visual Arts
,
Carolina Characters
, and
WFDD 88.5 FM
.