On the Program
Menken/Ashman Theme from Beauty and the Beast
Dukas The Sorcerer's Apprentice
Williams "Hedwig's Theme" from Harry Potter and the Sorcerer's Stone
Mussorgsky/Ravel Selections from Pictures at an Exhibition
Stravinsky "Infernal Dance" from The Firebird
Tchaikovsky Waltz from Sleeping Beauty
$18 Adults/$7 Kids
plus tax
Single tickets to this concert available Monday, August 15.
Sunday, Apr 23, 2017
3:00 p.m. (Lobby Fun at 2:00 p.m.)
Discovery Concert for Kids
Plan Your Experience
Reynolds Auditorium
301 N. Hawthorne Rd.
Winston-Salem, NC 27104
Find Nearby Dining on Open Table
Share This Concert:
Sponsors: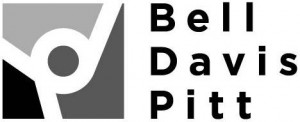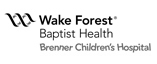 Fun Lobby Activities begin at 2:00pm!
Download the Educational Standards Overview for this performance.
Neverland
Instrument Petting Zoo: Hold, play and learn about your favorite orchestra instruments! Try your hand at the violin, cello, flute, oboe, clarinet, trumpet, trombone, and percussion instruments. Sponsored by Winston-Salem Symphony Zookeepers.
The Enchanted Forest
Join the Children's Museum of Winston-Salem and Sawtooth School for Visual Art in creating wonderful fairy tale themed crafts! Enjoy classic fairy tale stories as part of our Reading Corner. Watch those fairy tale stories performed by local puppeteers! Sponsored by Kaleideum, Sawtooth School for Visual Arts, Bookmarks, and Burns and Co.
Wonderland
Learn and perform West African rhythms through participation in our drum circle! Meet enchanted characters from your favorite fairytales! Experience other fun activities with Brenner Children's Hospital! Sponsored by Tam Tam Mendingue, Princess Parties of NC, and Brenner Children's Hospital.
Paperhand Puppet Intervention
In 1998 Paperhand Puppet Intervention's directors Donovan Zimmerman and Jan Burger met. Since then they have been using cardboard, cornstarch, bamboo, your old house paints and other assorted junk (treasure to us!) to create incredible giant puppets, masks, shadow plays and performances for all ages.
The folks at Paperhand Puppet Intervention tell stories, beat drums, sew cloth, get sweaty, push boundaries and carry heavy things to help make the world a better place. Our parades, pageants, and performances are celebrations for everyone to enjoy!