Schubert & Mozart
Sunday, November 13, 2016 at 3:00 pm
Tuesday, November 15, 2016 at 7:30 pm
Mark Stringer, guest conductor
Dan Skidmore, violin | Simon Ertz, viola
SCHUBERT Symphony No. 8, "Unfinished"
BRITTEN Double Concerto for violin and viola
MOZART Symphony No. 41, "Jupiter"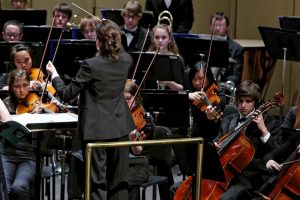 Youth Orchestras
The Youth Orchestras Program holds its Fall Concert featuring all three orchestras in music of Mozart, Grieg, and more! A free concert; donations gratefully accepted.
Monday, November 14, 2016 at 7:00 pm
Stevens Center of the UNCSA
405 W. Fourth Street, Winston-Salem
The Youth Orchestras will also hold auditions on Sunday afternoon, November 20. All orchestral instruments are welcome!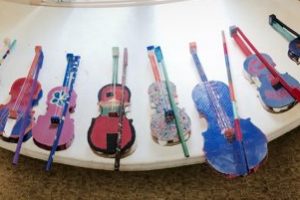 Academy Recital
The Academy of Music and Arts (in partnership with The Salvation Army of Greater Winston-Salem) presents its Fall Concert…followed by a post-concert Q&A with the performers!
Thursday, November 17 at 6:00 pm
The Salvation Army Ken Carlson Boys and Girls Club
2100 Reynolds Park Dr.