Jessica Morel currently serves as the Assistant Conductor of the Winston-Salem Symphony, a position she has held since September 2016. In this role she leads the Discovery Concerts for Kids, the Mary Starling Educational Concerts, selected Plugged-In-Pops Concerts, and covers for Music Director, Robert Moody.
She is also the Music Director of the Winston-Salem Symphony Youth Orchestras Program. This season Morel will make her debut as a guest conductor with the Charlotte Symphony, the Amarillo Symphony, and as a cover conductor for the Portland Symphony (Maine). She has also served as a cover conductor for the Memphis Symphony, and has appeared in front of the Fort Wayne Philharmonic, the Abilene Philharmonic, and the North Czech Philharmonic.Continued…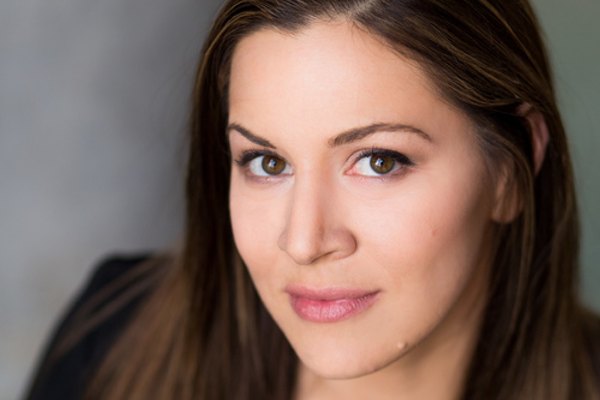 Prior to coming to Winston-Salem, Morel served as the Director of Orchestras at the University of Evansville, Indiana, from 2015-2016. She also worked with the Evansville Philharmonic Orchestra where she conducted the Lollipops Concerts for Children and assisted for Music Director, Alfred Savia. In June 2015, Morel was selected to be the Assistant Conductor of the Hot Springs Music Festival in Arkansas, assisting and working with Music Director, Peter Bay. Additionally, she studied conducting at the Eastern Music Festival with Gerard Schwarz, the Cabrillo Festival of Contemporary Music with Marin Alsop, the Pacific Region International Summer Music Academy with Arthur Arnold, and the Atlantic Music Festival with David Amado. In 2014, Morel was selected as a winner of the International Conductors' Workshop and Competition held in Atlanta.
While studying at the University of North Texas, Morel's conducting positions included Assistant Conductor with the Lewisville Lake Symphony, Opera Conductor at Texas Woman's University, Apprentice Conductor with the Plano Symphony, and Graduate Assistant Conductor for the UNT Symphony Orchestra. An enthusiastic supporter of new music, Morel conducted UNT's NOVA Contemporary Music Ensemble for two years and created the UNT Pierrot Ensemble Project, a concert that inspired student composers to write works for Pierrot Ensemble. In addition to conducting, Morel served as a Teaching Fellow for the UNT Music Theory Department for two years.
A native of Los Angeles, Morel holds her Doctorate in Orchestral Conducting from the University of North Texas and her Masters from the University of Nevada Las Vegas. Her primary conducting teachers include David Itkin, Clay Couturiaux, and Taras Krysa. Before studying conducting, Morel earned her Bachelors in Music Education from Indiana University and studied flute with Kathryn Lukas.