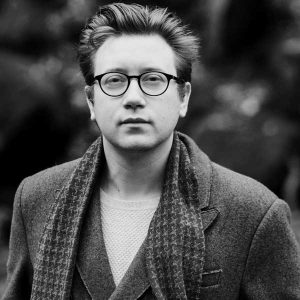 Q.

Tell us a unique story that has shaped who you are.

I want to tell you a story that happened to me recently, because it made me realise why I became a musician, and what I think we are really all striving towards in this profession, both on and off the stage.

I spent the earlier part of this summer as Associate Conductor at Opera Holland Park, a fantastic company that combines an incredible summer season of opera in the centre of London with an award-winning education and outreach programme.

As part of my job, I ran an event called Minute Maestro for a big open day that the company puts on each year. It was a bright, sunny Sunday, and all the families from the community had been invited into the theatre (which is in the park!) to find out more about what goes on. At Minute Maestro, loads of children (and a few adults!) signed up to conduct the City of London Sinfonia (the resident orchestra) in a minute from an overture of their choice, guided by myself.

I think I had the most fun! It was amazing seeing at first hand how some kids were suddenly able to express themselves through the music, with a live orchestra in front of them.

But then came the even more life-changing bit.

At the end of the session, a group of about 10 young refugees who had been invited to the open day (aged between 18 and 21) stepped forward to each have a go at conducting. And what this particular moment represented dawned on me at once, very suddenly. Yes, it was a bit of fun for everybody, waving our arms to the Brahms Hungarian Dance: but it hit me that this is EXACTLY what music, and especially orchestras, HAVE TO represent in the 21st century. The simple activity of a diverse group of people (with different backgrounds, skills, abilities, ages) harmonizing (if you'll excuse the pun!) through the medium of music is exactly what we CAN do. And that is incredibly powerful.

Click any image to view the gallery:

---
Concerts and Tickets
George Jackson leads a program featuring music by György Ligeti, Mozart—with guest pianist Clara Yang—and Dvořák's Symphony No. 8. Concerts are March 3 & 5, 2019.