"What are the five minutes or so — longer than a moment, shorter than a symphony — that you'd play for a friend to convince them to fall in love with classical music?" New York Times music writer Zachary Woolfe posed this question to critic-colleagues, composers, conductors, and other musicians in a recent article:
We asked some of our favorite artists to give us 5 minutes they'd play for a friend to convince him or her to love classical music. Listen to the choices. https://t.co/LJCgZMKkQx

— New York Times Music (@nytimesmusic) September 7, 2018
We asked our five Music Director finalists a similar question: "If you were stuck on a desert island, what 5 recordings would you hope to have with you?"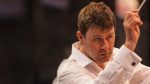 Timothy Redmond
Mozart: The Marriage of Figaro
Glyndebourne Festival Opera
London Philharmonic / Bernard Haitink
Ives: Symphony No. 2
New York Philharmonic / Leonard Bernstein
Adès: The Tempest
The Metropolitan Opera / Thomas Adès
J.S. Bach: B minor Mass
The Monteverdi Choir
The English Baroque Soloists / John Eliot Gardiner
Brahms: The Complete Symphonies
Scottish Chamber Orchestra / Sir Charles Mackerras
---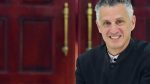 Robert Franz
Beethoven: The Complete Symphonies
Schoenberg: Verklärte Nacht
R. Strauss: Four Last Songs
Puccini: Madama Butterfly
Mozart: Requiem
---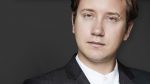 George Jackson
The Beatles: "Penny Lane"
"It paints such a fantastic portrait of England"
The Rolling Stones: "Miss You"
"For all the people I'd miss"
Michael Jackson: "Billie Jean"
"Perhaps I'd do some aerobics to keep myself fit on the island…"
Wagner: Der Ring des Niebelungen (The Ring of the Niebelungs)
"16 hours of music, which would help pass the time on the island"
Mozart: Overture to The Magic Flute
"Because it's Mozart!"
---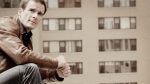 Vladimir Kulenovic
J.S. Bach: "Goldberg" Variations
1955 recording by pianist Glenn Gould
J.S. Bach: "Goldberg" Variations
1982 recording by pianist Glenn Gould
Tchaikovsky: Valse Sentimentale
Ivry Gitlis, violin
Schubert: String Quintet D. 956
Melos Quartet with Mstislav Rostropovich / Deutsche Grammophon
Mozart: Requiem
Berliner Philharmoniker / Herbert von Karajan
(1961, Anton Dermota as tenor soloist)
---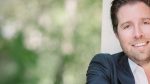 Timothy Myers
Mahler: Symphony No. 5
Berliner Philharmoniker / Claudio Abbado
Brad Mehldau: The Art of the Trio, Vol. 3
J.S. Bach: French Suites
Andras Schiff, piano
The Darkness: Permission to Land
Mozart: Cosí fan tutte
---
What would be your 5 "desert island" recordings? Let us know in the comments!