How did we get here?
In January 2017, Robert Moody, who had been Music Director of the Winston-Salem Symphony since 2005, announced that he would be moving on to his current post with the Memphis Symphony Orchestra.
The Music Director Search Committee convened immediately and began planning for the search: creating a timeline, Candidate and Position Description, related application process expectations and procedures, and posting the position internationally in April 2017, with an application deadline of June 2017.
The Search Committee developed a set of requirements that ensured only highly qualified individuals would apply. These included resumes, detailed references, written supporting material, and speaking, rehearsal and concert conducting videos. We asked that videos be taken from the viewpoint of musicians in the orchestra to ensure the musicians on the Search Committee could best evaluate the conductor "in action."
---
The candidate selection process
The entire Music Director Search process could be compared to a four-movement Symphony, in and of itself—Opus 5, in our case, as the successful candidate will become the fifth Music Director in the Winston-Salem Symphony's 72-year history.
Movement I:
The Committee received over 120 applications from around the world for this coveted position. Musician members of the Search Committee concluded their review of the applicant pool during the summer of 2017 with an emphasis on identifying artistic excellence. They recommended approximately 20 candidates for additional vetting by the entire Search Committee. These recommendations were accepted as presented at the end of August 2017 and over the month of September the next phase of the process commenced.
Movement II:
This phase of the search revolved around video interviews with each of the remaining candidates. All interviews included at least two musicians, two board members and one staff member; they followed a format with standard questions to ensure a level playing field. Each interview was recorded so members of the Search Committee who were unable to attend in person could observe all candidates at their convenience.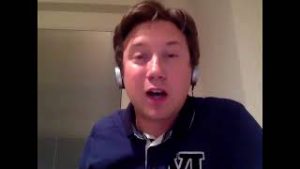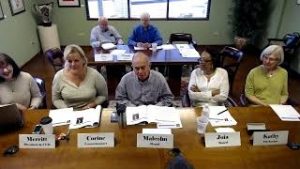 Only Search Committee members who either attended or watched videos of all interviews were eligible to vote for the 10-12 applicants advancing to the next phase for consideration as semi-finalists. This process concluded successfully in early October with the selection of semi-finalists.
Movement III:
The semi-finalist review phase commenced in late October 2017 as remaining candidates began participating in confidential in-person interviews with the Search Committee. These interviews followed a similar format to those in Phase II, in that they involved an interview panel consisting of musician, board and staff representatives from the Search Committee, a standard array of questions, and they were recorded for viewing by Committee members not present. This format differed from prior interviews, primarily in duration — each formal interview lasted two hours and was preceded or followed by a casual luncheon that provided another hour and a half of time to interact with each candidate. Phase III interviews also included opportunities for each semi-finalist to present a detailed sample of what their premiere season might look like artistically, and to interact with each of them in an additional more intimate social setting over a dinner engagement.
Movement IV:
Interviews with semi-finalist candidates concluded in December 2017 and the Search Committee met soon thereafter to conduct Phase IV of the search: selecting the finalists for the 2018-2019 Audition Season. Choosing a handful of finalists was no easy task given the unique artistic talent, creativity, innovativeness and infectious enthusiasm they each presented! Once again, only Search Committee members who either attended or watched videos of all semi-finalist interviews were eligible to vote for finalists.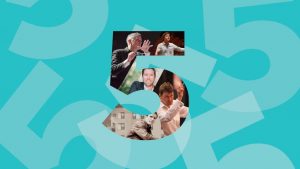 The Symphony and Search Committee were thrilled to present the five finalist candidates in January 2018:
We look forward to being able to introduce you to your fabulous Music Director Finalists as the 18/19 Season unfolds!
About the Search Committee
The Music Director Search Committee is performing its duties under the leadership of experienced Co-Chairs, Dr. Malcolm Brown and Mr. Jim Dossinger.
It includes representation from 6 orchestra musicians, the Symphony Chorale Director, 9 Board members, 2 staff members (the President & CEO and the Assistant Conductor), and one non-voting member.
Its members have committed two and a half years to this important process.
Want to learn more about what is expected of our next Music Director? A copy of the Candidate & Position Description is available online.