North Carolina native Christopher Gilliam has been performing for nearly 30 years–teaching rising young artists and scholars at the university and college level for the past twelve. At home equally on the stage and podium, Gilliam has conducted or performed in literally hundreds of choral, opera, oratorio, music theatre, and straight-theatre performances.
Gilliam received the Doctor of Musical Arts Degree and Master of Music degree from the University of Kansas in 2003. At KU, he studied with conducting professors Simon Carrington and Brian Priestman, and with voice professor John Stephens. There he also enjoyed study with guest conductors Hilary Apfelstadt, Robert Sund, Maurice Casey, Jameson Marvin, Carl Høgset, André Thomas, and Rodney Eichenberger; and directors Mark Ferrell, Carroll Freeman, Bill Teisen, and David Roth. Continued…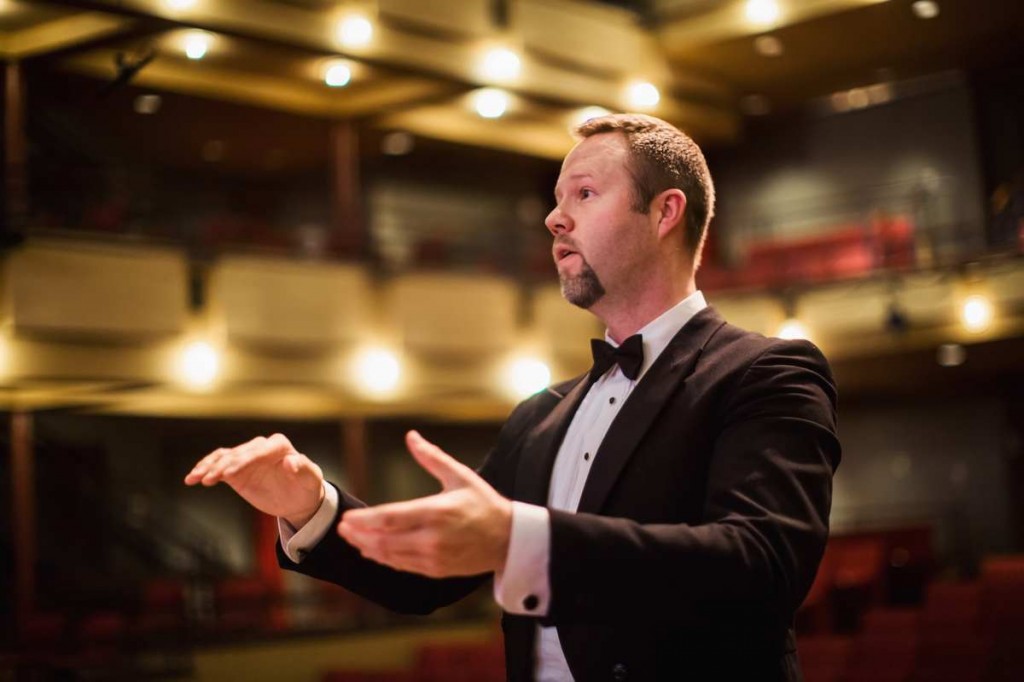 He currently serves as Director of Choral Activities at Davidson College in Davidson, NC, where he directs a graded choral program, serves as Artistic Director for both the Choral Arts Society and the Davidson Holiday Gala, and teaches private voice. Gilliam also taught at Northwestern State University in Natchitoches, Louisiana, where he served as tenured Associate Professor of Choral Activities and Associate Professor of Voice. There he taught 12-15 voice majors and minors each semester, conducted three choirs, including Northwestern Lyric, the university's women's chorus, Theory II, Choral Writing and Arranging, and served as the Artistic Director of the annual Christmas Gala which brought in nearly 10,000 children and adults in eight performances over three days each year.
Gilliam has travelled extensively nationally and internationally, serving as guest conductor, clinician, and/or singer in several states and abroad—Czech Republic, England, France, Germany, Hungary, Ireland, Italy, Poland, Romania, Russia, Spain, and Switzerland. An active member of the American Choral Directors Association (ACDA) and National Association of Teachers of Singing (NATS), he has directed choirs and taught award winning voice students who participated in state and regional conferences for both associations.
As a baritone soloist, Gilliam has performed in numerous operas, oratorios, recitals, and churches throughout his career. Gilliam was a founding member of and soloist for the Simon Carrington Chamber Singers, a professional choral ensemble formerly based in Kansas City, Missouri, and appears as a soloist on the ensemble's CD, Juxtapositions. His performances have been praised as "magnificent" in the Kansas City Metropolis, and the Kansas City Star wrote, "Bass Christopher Gilliam was marvelous, with strikingly rich tone and impeccable diction." He has also sung with the Minnesota Beethoven Festival (Dale Warland, conductor) and Kansas City Collegium Vocale.
As a choral composer, Gilliam has published music with Alliance Music, Beckenhorst Press, and Lorenz, and is a current ASCAP member.
In his free time he enjoys playing the piano, composing, reading, watching movies, enjoying coffee and getting work done at Summit Coffee Shop in Davidson.