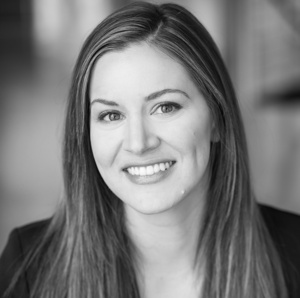 Jessica Morel

Youth Symphony
Jessica Morel is currently serving in her third season as the Assistant Conductor for the Winston-Salem Symphony. In this role she conducts nearly all pops concerts, family and educational concerts, chamber concerts, and serves as a cover conductor for all Classics concerts. During the 2018-2019 season, Morel will make her debut conducting on a Classics subscription concert and will lead a majority of the Winston-Salem Symphony's performances. In addition to conducting, Morel plays an active role in programming for the Winston-Salem Symphony, gives pre-concert lectures, and is committed to her role in community outreach.
As a guest conductor, Jessica Morel has been invited to conduct the Charlotte Symphony, the Amarillo Symphony, the Abilene Philharmonic, and has served as a cover conductor for the Memphis and Portland Symphony Orchestras. She has also conducted at many summer music festivals, including the Eastern Music Festival, the Cabrillo Festival of Contemporary Music, the Pacific Region International Summer Music Academy, the Atlantic Music Festival, and the Hot Springs Music Festival, where she was selected to be the festival's Assistant Conductor in 2015. At international workshops, Morel has conducted the Budafok Dohnanyi Orchestra in Budapest, the North Czech Philharmonic, and the Lyatoshinsky Ensemble in Kiev. In 2014 she was honored as one of three winners of the International Conductors' Workshop and Competition in Atlanta.
A passionate music educator, Jessica Morel serves as the Music Director of the Winston-Salem Symphony Youth Orchestras Program, which has seen significant growth under her leadership. She believes that her most important role is to teach and inspire the next generation of young musicians, and enjoys the energy and dedication her students bring to rehearsals. This season she has been selected to conduct the Guilford All-County Honors Orchestra as a clinician and will lead productions of the musical Little Women at High Point University.
Prior to coming to Winston-Salem, Morel served as the Visiting Director of Orchestras at the University of Evansville, Indiana. During that time she also worked closely with the Evansville Philharmonic Orchestra, where she conducted Lollipops concerts for children and assisted on all Classics concerts. While studying at the University of North Texas (2011-2015), Morel held a variety of conducting positions, including Assistant Conductor with the Lewisville Lake Symphony, Opera Conductor at Texas Woman's University, Assistant Conductor for the UNT Symphony, and conductor for the NOVA Contemporary Music Ensemble.
A native of Los Angeles, Jessica Morel received her Bachelors degree in flute from Indiana University and her Masters degree in conducting from the University of Nevada Las Vegas. She recently completed her Doctorate at the University of North Texas, where she studied orchestral conducting with David Itkin and Clay Couturiaux. Additional conducting teachers and mentors have included Robert Moody, Gerard Schwarz, Marin Alsop, Peter Bay, Grant Cooper, Markand Thakar, Gábor Hollerung, Wolfgang Scheidt, Arthur Arnold, David Amado, Jorge Mester, and Taras Krysa.
---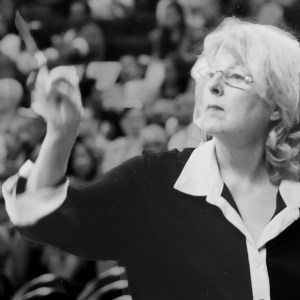 Margaret Rehder

Youth Philharmonic
Margaret Rehder was named conductor of the Winston-Salem Youth Philharmonic in 1999. Since 1983, she has led outstanding orchestra programs at R.J. Reynolds High School and Wiley Middle School, where she was named Teacher of the Year for 2002 – 2003. She is a Nationally Board Certified Teacher and is very active with the Winston-Salem Forsyth County Strings Teachers Association and the North Carolina Music Educators Association. Ms. Rehder has been a member of the Winston-Salem Symphony since 1979, and is currently Assistant Principal Second Violinist. She earned a Bachelor of Music in violin performance at Meredith College, a Master of Music from the University of North Carolina School of the Arts, and studied music education at the University of North Carolina at Greensboro.
---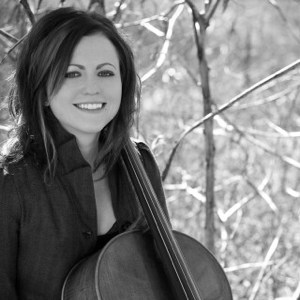 Ryane Dunnagan

Premiere Strings Conductor
Ryane Dunnagan is a native of Winston-Salem, North Carolina. She received both her Undergraduate and Masters degrees from the North Carolina School of the Arts in cello performance. Under the instruction of Robert Marsh and Marcy Rosen, founder of the Mendelssohn String Quartet, Ms. Dunnagan has participated in various masterclasses with such artists as Joel Krosnick and the Julliard String Quartet.
After completing her Masters degree in 2003, Ms. Dunnagan taught public school at the middle and high school level. In addition to teaching, she also performed with various orchestras in North Carolina and Virginia, such as the Salisbury, Roanoke and Asheville Symphony Orchestras. During that time, she was under the instruction of Alan Black, principal cellist of the Charlotte Symphony Orchestra.
In 2006, Ms. Dunnagan began her Doctorate degree in cello performance at the University of Georgia under the instruction of Dr. David Starkweather. As a Graduate Teaching Assistant, she was the Master Teacher of the UGA String Project, a national organization dedicated to promoting music and fostering music education in the public school system. While in Georgia, Ms. Dunnagan performed with various orchestras and most notably performed with the legendary jazz pianist Dave Brubeck for a documentary produced by Clint Eastwood.
Ms. Dunnagan completed her doctorate in 2011 and returned to North Carolina in 2012. She resumed her post in the public schools until 2016. Dr. Dunnagan is in demand as a clinician and frequently guest conducts in schools, county events, and youth orchestras. Dr. Dunnagan maintains a large private studio and is also an active member of the American String Teachers Association. She is currently a lead teacher for the Winston-Salem Symphonys P.L.A.Y. program, an elementary strings program in the public schools.
---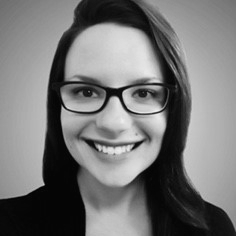 Rachel Watson

Premiere Strings Assistant Conductor
Rachel Watson, a native of Winston-Salem, North Carolina, received both her Undergraduate and Masters degrees from the University of North Carolina at Greensboro. Mrs. Watson is currently the Winston-Salem Symphony's P.L.A.Y. Music Program Manager and Lead Teaching Artist. "Ms. Rachel," as she is called by her students, teaches violin to K-3rd graders at Diggs-Latham Elementary, Old Town Elementary, and Jefferson Elementary. This year, she will begin teaching violin to all kindergarten students at Easton Elementary. Mrs. Watson is also the Assistant Conductor of the Winston-Salem Youth Orchestra's Premiere Strings, and from time to time, assists with the Greensboro Youth Orchestra's Youth Camerata.
Mrs. Watson has taught in the NC public school system for fifteen years, and is the former orchestra director at Mount Tabor High School and Jefferson Middle School in Winston-Salem. Prior to teaching at Mt. Tabor and Jefferson, Mrs. Watson taught orchestra at Southeast Middle School in Kernersville for ten years, growing the program from 50 to 200 students. Mrs. Watson has also taught orchestra at Kernodle Middle School and Northwest Guilford High School in Greensboro. While at Northwest Guilford, Mrs. Watson's orchestras performed for the state superintendent brunch at UNCG and opened for the Greensboro Symphony Orchestra. Mrs. Watson's middle school students have consistently received superior ratings at the Music Performance Adjudication (MPA) Festival. Her high school students have received superior and excellent ratings.
Mrs. Watson involves herself in many professional activities and duties, which highlight and enhance her professional career. Mrs. Watson, a trained Suzuki teacher, received her training at the Virginia Suzuki Institute. Mrs. Watson authored and received the Sam and Anne Booke Professional Development Grant, which helped fund the Suzuki training she received. Mrs. Watson also authored and received a second grant, awarded to her by the Kernersville Chamber of Commerce. This grant allowed her to purchase African djembe drums for her sixth grade general music classes. Mrs. Watson also enjoys leading activities within her county and state. She has lead and coordinated All-County Orchestra events and clinics, and currently coordinates the North Carolina Junior Western Region All-State Orchestra clinics. She has also held the position of lead orchestra teacher for the Winston-Salem/Forsyth County Schools system. In 2017, Mrs. Watson conducted the NC Jr. Western Region Orchestra, and in 2011 conducted the WS/FCS All-County Orchestra.
Mrs. Watson currently resides in Kernersville with her husband. There, she maintains a small private studio where she teaches violin to young children.
---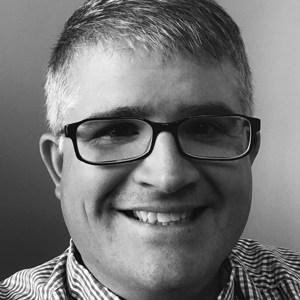 Charley Bryant

Education and Operations Manager
Charley has served as Operations Manager for the WSSYO since September 2015. Charley has many years of experience as an ensemble and stage manager from his time at the Eastern Music Festival, as well as when he was a student at UNCG. Charley graduated from UNCG in 1997 with a Bachelor of Music Education degree. His principal instrument is flute and piccolo. Charley has been an educator of K-12 music and band students for the past 21 years in Guilford, Orange, and Winston-Salem/Forsyth counties and currently teaches grade 5-8 band at Canterbury School in Greensboro.
---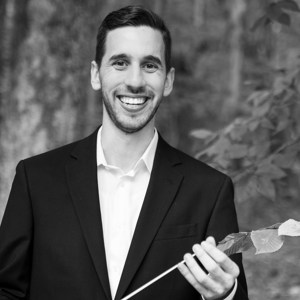 Daniel Bukin

WSS Conducting Fellow
Daniel Bukin currently serves as the Conducting Fellow for the Winston-Salem Symphony, as well as the Music Director and Conductor for the Triad Area Medical Orchestra: a community ensemble comprised primarily of medical professionals and medical students. He has previously served as Assistant Conductor with the University of North Carolina School of the Arts Symphony Orchestra as well as the A.J. Fletcher Opera Institute.
Mr. Bukin received his Master's of Music degree in Orchestral Conducting at UNCSA in Winston-Salem, studying with Christopher James Lees; and his Bachelor's of Music in Theory/Composition from Appalachian State University in Boone, studying with Scott Meister & Ben Hjertmann.