WINSTON-SALEM, N.C. (AUGUST 10, 2016) – The Winston-Salem Symphony has named Jessica Morel assistant conductor effective August 24. Prior to joining the Winston-Salem Symphony, Morel served as visiting assistant professor and director of orchestral activities at the University of Evansville, Indiana, and conductor for the Lollipops Concert Series with the Evansville Philharmonic Orchestra.
As assistant conductor of the Winston-Salem Symphony, Morel will be responsible for conducting the Youth Orchestras, Plugged-In Pops, and Discovery series concerts as well as the annual FOX8/Old Dominion Holiday Concert. She is the first female full-time assistant conductor for the orchestra, as well as the first female music director for the Youth Orchestras. Continued…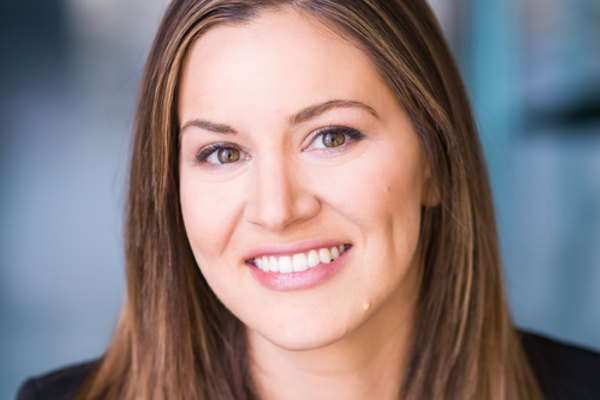 "I couldn't be happier to welcome Jessica to the Winston-Salem Symphony family! She brings a great wealth of energy, enthusiasm and education experience, as well as a wonderful depth of musicality," said Robert Moody, music director for the Symphony. "Our Youth Orchestras program, our professional orchestra, and our entire community will be the great beneficiaries of Jessica joining our team."
Morel previously was the assistant conductor for the 2015 Hot Springs Music Festival, assistant conductor for the Lewisville Lake Symphony Orchestra, apprentice conductor with the Plano and Irving Symphony Orchestras, opera conductor at Texas Woman's University, and graduate assistant conductor at the University of North Texas.
She was named a winner of the 2014 International Conductors Workshop and Competition and was selected as a nominee for the Conductor's Guild Thelma A. Robinson Scholarship Award in 2013. Additionally, Morel has been invited to serve as a guest conductor for orchestras such as the Abilene Philharmonic Orchestra, the Gwinnett Chamber Symphony Orchestra, and the Dallas Asian American Youth Orchestra.
A native of Los Angeles, Morel received a Bachelor's in Music Education degree from Indiana University, where she studied flute with Kathryn Lukas. She received her Master's in Orchestral Conducting from the University of Nevada Las Vegas with Taras Krysa, and is working toward completion of her Doctorate in Orchestral Conducting (ABD) at the University of North Texas, where she studied with David Itkin and Clay Couturiaux.
Morel has received instruction from many world-renowned conductors, including Alan Gilbert, Marin Alsop, Gerard Schwarz, Peter Bay, Arthur Arnold, David Amado, and Jorge Mester. She has attended the Eastern Music Festival, the Cabrillo Festival of Contemporary Music, the Pacific Region International Summer Music Academy, the Hot Springs Music Festival, and the Atlantic Music Festival.
"I am excited and honored to be joining the musicians and staff of the Winston Salem Symphony Orchestra, and to be leading such talented students in the Youth Symphony Orchestra," said Jessica Morel. "I have already felt warmly welcomed by the Winston Salem community, and I'm looking forward to a great season."
Contact information for Jessica Morel will be jmorel@wssymphony.org and phone (336) 725-1035 extension 209.
About the Winston-Salem Symphony
The Winston-Salem Symphony, one of the Southeast's most highly regarded regional orchestras, begins its 70th anniversary performance season in September 2016. Under the baton of Music Director Robert Moody, the season includes a special 70th anniversary opening gala concert featuring internationally acclaimed pianist André Watts, Classics and Kicked-Back Classics series, Plugged-In Pops series, Discovery Concerts for Kids, annual performances of Handel's Messiah, a concert featuring Winston-Salem Symphony and Youth Symphony musicians, holiday concerts, three youth orchestra ensembles, and a multitude of educational and community engagement programs. The Symphony is supported by Season Presenting Sponsor, Bell, Davis & Pitt, P.A. and generous funding from the Arts Council of Winston-Salem/Forsyth County, the North Carolina Arts Council, and other dedicated sponsors. For more information, visit WSsymphony.org.
# # #